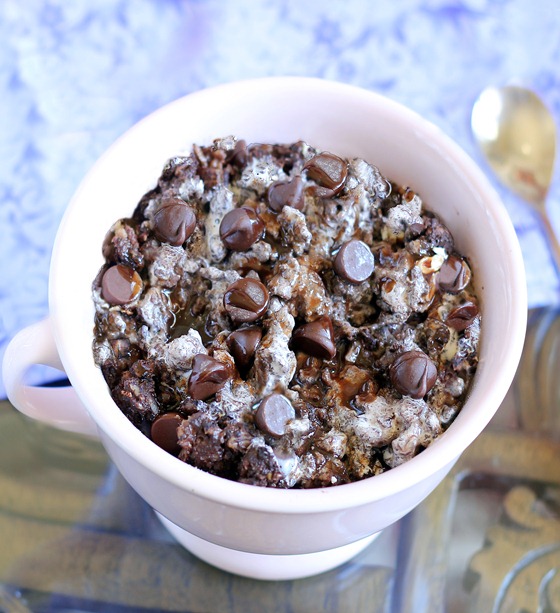 Photo credits to Chocolate Covered Katie
I'm periodically going to be featuring some of my favorite bloggers and their recipes here on my blog. There are so many wonderfully talented people out there with recipes too good not to share. Like this
Basic Chocolate Oatmeal recipe
from
Chocolate Covered Katie,
one of my all-time favorite bloggers (and probably my
favorite
food blogger). A lot of her recipes are easily adapted to THM (although her blog is
not
a THM blog, just clarifying).
This oatmeal recipe is amazing.
You guys know that I love overnight oatmeal, right? Well her recipe is *the* ultimate overnight oatmeal recipe. You know why? Because from 1/2 a cup of oats (a moderate portion for an E meal), you get a
big bowl
of oatmeal. I'm always into recipes involving
big bowls
. And it's chocolate, which is always awesome (but it doesn't have to be chocolate; read on down for details on other flavors).
Pin this post here!
---
To THM-ify this recipe,
-use almond milk (I used water for half the liquid)
-use plan-approved sweetener such as pure stevia extract powder (my personal favorite) or Truvia
-omit the optional ingredients (yes, omit the chocolate chips, sadly)
-if you want to top it with something, use 0% Greek yogurt, almond milk, FF Reddi-Whip, or other approved E toppings
---
If you want different flavors, I have some great news for you!
Any of these 5 flavors of overnight oatmeal
can be made according to CCK's directions! To do so,
-decrease the oats to 1/2 cup
-omit the glucomannan
(Hint: I went ahead and added my additional ingredients after cooking the oats and salt in the liquid instead of waiting until the next morning.)
And it makes one big serving, all for you! This morning I made my two favorite flavors (Banana Bread Batter and Café Mocha) using Katie's instructions and shared with my sister: